"A Dream Comes True" Does Really Exist!
28 Mei 2012 18:07:15
Diperbarui: 25 Juni 2015 04:40:12
Dibaca :
Komentar :
Nilai :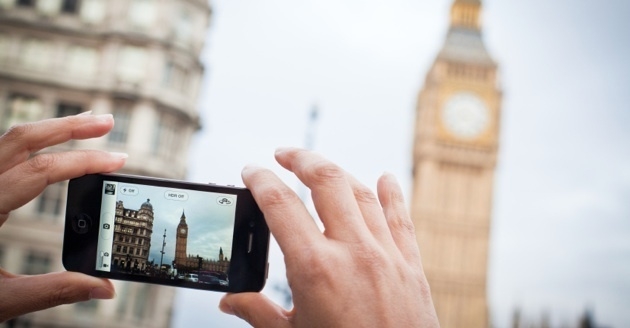 13382283601235154820
Keep dreaming, keep putting the best effort, and keep being patient. See the miracle happens next.
It was about four years ago when I dreamt to visit one of the wonderful cities in the world, London. I started dreaming to visit London after I fell in love with Arsenal Football Club, a football club based in North London, United Kingdom. Therefore, my prior dream was to stand in front of Arsenal stadium (which is known as the Emirates Stadium), to take a picture of it then enjoy the beauty of London. Time went by and I thought that it was perfectly a crazy dream that seemed impossible to happen. However, I kept dreaming whatever it was.
Nothing is impossible. This is such a proverb that people often hear and this is what I experienced. God heard my prayer and made my dream came true. On December 2011, Education First Indonesia and British Council Indonesia gave me a chance to visit London, the city that I'd dreamt to visit.
British Council Indonesia held an event in Epicentrum Walk, Jakarta; the event was "The Best of UK Festival" which people could see the exhibition of UK's culture and education. I joined this event with my friends. Outside the exhibition room, I saw a booth which was Education First's. It was actually a photo booth where the participants could take a photo in. A board near the booth mentioned that EF would hold a photo contest and the prize was a one-week homestay program at EF London, United Kingdom! Oh my God, I was really excited!
Nevertheless, I was in doubt whether I would join or not. At the first, I refused to join the contest then decided to come back home, but my friend, Retno Wijayasari, convinced me to join the competition as my effort to live my biggest dream to visit London. I was on my way to go home, but after listening to Retno's advice, I went back to Epicentrum then took some photos for the contest. Retno also took some photos there. Well, I did it.
One week later, my photo was uploaded to EF Facebook page and I needed to gain votes as much as possible to win the contest. The winner would be only one person and I set my mind to be the winner.
I had several days to collect votes from my friends over my photo. They could vote for me by clicking the 'like' button under my photo. When collecting the votes, EF announced that the prize would be only for the homestay program and accommodation during staying in London. So, the winner had to bear him/herself for UK Visa and the transport to London (which is very expensive!). I was hopeless because I knew I would not be able to bear for the transport. At first I almost gave up and didn't want to collect votes anymore. However, something came to my mind and convinced me not to give up because we would not know what would happen next. It was possible that miracle might happen. I believed in it and finally I kept fighting, collecting votes.After about twenty days collecting votes, I gained about 360 votes and actually it was the higher votes for the photo contest. I won the photo contest. Once again, I WON and it meant that my way to London was getting closer. Nonetheless, I realized that it seemed impossible for me to bear for the visa and transport to London. I didn't want to think about it anymore until two months later, I got very surprising news.It was in the campus when I got a call from Ms. Yupi, an EF education consultant. She informed me that I didn't have to worry about the transport to London because British Council that had a relation to Fly Emirates would give me the free return ticket to London. FREE TICKET TO LONDON! Alhamdulillahirabbil'alamin, my tears dropped. I couldn't believe it. I thought that it was a joke, but Ms. Yupi convinced me that it was not. I was planned to go abroad to London on May. Speechless. I didn't know what to say. I was very grateful :') Next day I applied for my passport before trying to apply for UK Visa. I got the passport after two weeks then I went to EF's office in Tamara Center, Jakarta, to receive my prize symbolically from British Council and EF Indonesia.I had to possess UK Visa if I wanted to go to London. Luckily, Ms. Yupi helped me to manage my visa application, so it was easier. After doing the finger print, I waited for my UK Visa and a surprise came along. Ms. Yupi said that the visa fee would be borne by EF too, so I didn't have to spend my own savings, oh my God, again, a miracle. Alhamdulillah. Waiting for the visa was worrying because without UK visa, it is impossible to be allowed to enter London, UK. I was worried until finally I got the visa just one day before my departure! Whooooaaa. FINALLY! Unfortunately, another problem came. My flight to London was still waitlisted so I couldn't go at May 12th but the next week. The next week, I would have a final exam in my campus, so I might not go. Then Ms. Yupi managed to arrange the flight, so, I still could go to London this week, at May 13th. Thanks a lot, Ms. Yupi, I owed you! :) I went to EF office to take my visa and my ticket. There, I met a representative from British Council, Mr. Andreas. Guess what, another blessing came. British Council gave me living cost for staying in London. Alhamdulillah. I was really delighted! Thank you, British Council! :)
I also thank my family, UNJ --my campus-- and English Department --my major in campus-- , my friends and other people around me that gave me full support for my plan to join EF homestay program in London. Alhamdulillah. I was getting closer to live my biggest dream to visit London and this all was my entire story how I could get a great chance to live my biggest dream to visit London. I was blessed and so delighted. God had planned this for me, perhaps this was my fate. I couldn't wait for my departure and for staying in London. Whoooaaa LONDON, SEE YOU SOON! :D (to be continued with my story during my stay in London.)
KOMPASIANA ADALAH MEDIA WARGA, SETIAP KONTEN DIBUAT OLEH DAN MENJADI TANGGUNGJAWAB PENULIS.