On this occasion, I will tell you guys, about my response on the topic of Foreign Language Teaching with an article that I've been read in Unit 6. 
MANDARIN EDUCATION IN JAKARTA: WASTED POTENTIAL? (Jason Riady Student, Grade 12, BINUS SCHOOL, Simprug, Jakarta | Mon, April 18 2016 | 09:10 AM) 
Language is an important thing to learn because language is our identity and without language we can't communicate with other people. However, language must also be learned properly and carefully. If we are not careful, it can have a fatal or bad effect on us and others people because not all countries have the same language meaning, but the pronounciation is the same, for example, "BUTA" (Indonesia) have a meaning "Cannot see" but "BUTA" (Japanese) means "Pig." Therefore, we actually need to learn a foreign language. 
In the past, when I was in Elementary to Junior High School, I had Mandarin lessons. At first, I was confused and I couldn't keep up for about one month. However, my teacher said, "Don't give up and keep up the spirit. You can do it." Then, I resolved to study Mandarin more diligently. So, it wasn't long before I was able to take a part and managed to get good marks on my exam. 
However, when I graduated from Elementary School and entered Junior High School, I forgot about the Chinese materials that my teacher had taught me before. Because during the holidays, I never opened my Chinese books and never practice. I study only when I have assignments and there are exams. So, at the beginning of Junior High School I had to reread and retrain. My Mandarin teacher in Junior High School was very exciting and she's originally from China, but at the time she had been teaching and living in Indonesia for about 4 years. So, she can speak in Indonesian fluently. She doesn't only require his students to learn the basics, but we are required to speak Mandarin during Mandarin lessons and when we meet her at school and outside of school. However, she allows us to mix Mandarin with Indonesian if there are some words that we can't translate into Mandarin. From here, I can gradually master Mandarin and can speak in Mandarin. 
When I graduated from Middle School, I had Japanese lessons in High School. I have to addapt again to a new language. My Japanese teacher also demands that his students practice pronouncing Japanese sentences and talk to their friends and teacher (him) in Japanese. Even though, sometimes there are many mistakes when pronouncing it, my teacher understands and allows us to ask him questions and can mix Japanese with Indonesian. However, I still practice Chinese when I'm on holidays. So, I didn't forget Chinese, even though, I get Japanese. From here, I can speak in foreign language, English, Mandarin, and Japanese.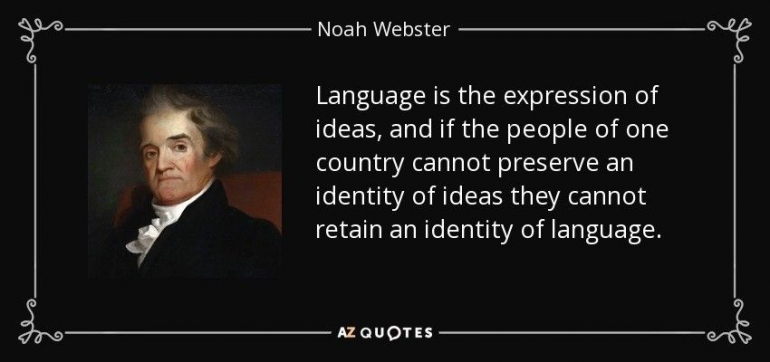 -5f749d98097f36109e3eb732.jpg
A teacher must also be strict in teaching their students, especially for foreign language teachers. Foreign language can't be used if it is only used and practiced during the lessons hours. However, a teacher must familiarize their students with using a foreign language outside of class hours. So, students can increase their knowledge, hone their skills, and interact with other people using foreign languages. 
So, my response or opinion or conclussion regarding foreign language teaching is that learning a foreign language isn't a wrong thing. It remains how we learn the foreign language. Learning a foreign language is difficult and takes a long time to be a master. We will not be able to master a foreign language if only memorized and without practice. However, if we keep learning and keep practicing, then we can be a master of the foreign language. Because basically, we must continue to practice foreign languages. From that practice, it will always be there and stick in our memory for a long time. 
Thats all, about my response on topic "Foreign Language Teaching." Hope you like it, guys. Thank you \^w^/             
REFERENCES
VIDEO PILIHAN