Finding hotels / hostels / inns in the tip of the city of Sumatra is a challenge, for anyone who first set foot in Banda Aceh. Especially after Aceh came out as one of the "World Halal Culture Destinations 2016" Destinations, the number of visitors who came to Banda Aceh was increasingly crowded. 
There are many comfortable hotels ranging from the cheap to the five-star hotels. If you want to enjoy comfort hotels when flying to Aceh someday, it's good to know some hotels and inns that might be your reference. 
Given that this Aceh Province applies strict Islamic law, it is expected that couples who stay overnight will prepare official documents as proof of a legitimate partner. Although not all hotels apply this rule, you should prepare it well from home to avoid things that are less comfortable.
And in this article, we will find out what are the things that make this Kyriad Muraya Hotel as a comfortable hotel and highly recommended for travelers. 
Kyriad Muraya Hotel
Kyriad Muraya Hotel Aceh is the most strategic hotel in Banda Aceh, in the city center on the road to Tengku Daud Beureuh. About 20 minutes from Sultan Iskandar Muda International Airport, surrounded by government offices, private banks and culinary centers that are always busy at night. The hotel is also only 4 minutes away from the Baiturachman Great Mosque, Tsunami Museum and hospital, and is only 15 minutes from Ulee Lheue Beach or Sabang Crossing Harbor.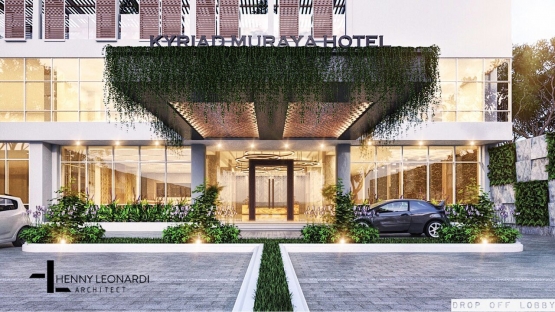 3008331-17102621480058365810-5ca4c9a4cc5283045f27aa74.jpg
Kyriad Muraya Hotel Aceh is a 3 star plus hotel that has 126 rooms. The hotel provides 6 types of rooms including: Superior, Deluxe, Family, Business Suite, Honeymoon Suite and President Suite. All rooms are equipped with well-designed facilities to maintain the safety and comfort of guests.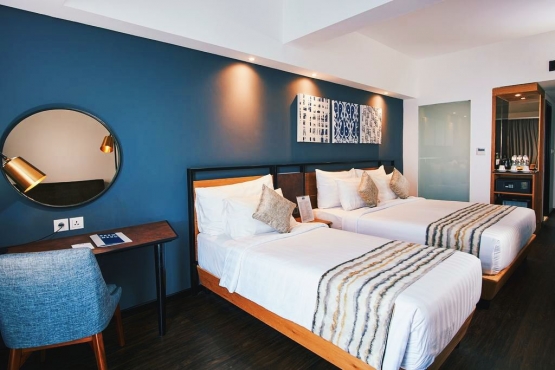 booking.com
The spacious rooms at the hotel have a large selection of beautiful sights such as Simpang Lima Circle, Bukit Barisan with views of the Mountain or Sea, with adequate facilities, excellent cleanliness and highly trained staff.
A 24-hour restaurant, meeting room, terrace cafe, souvenir shop, and high-speed internet connection will also be available for guests.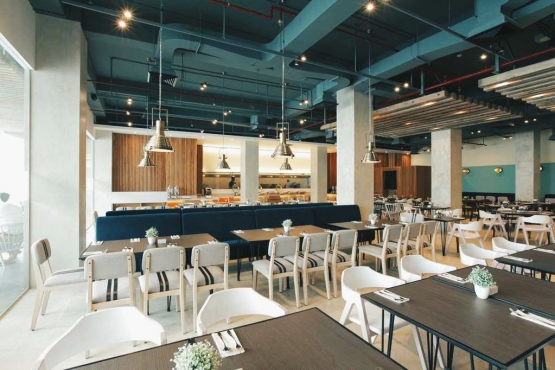 klikhotel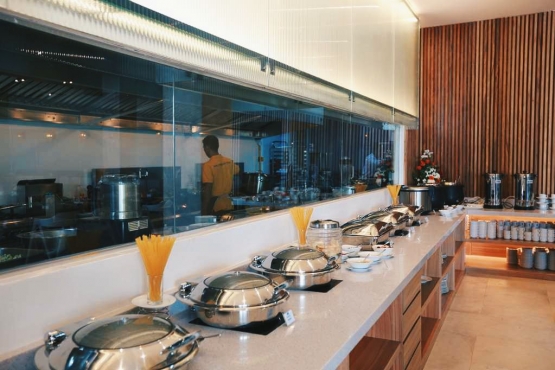 klikhotel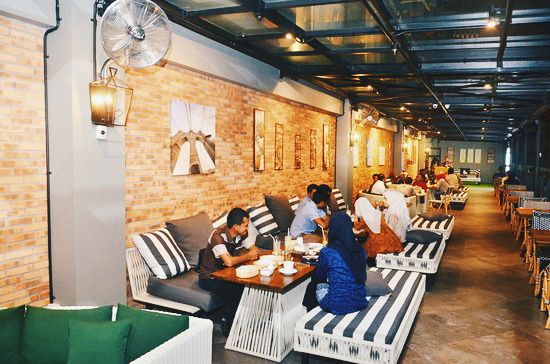 klikhotel
In the room, you will find everything to suit your needs: comfortable bed, hair dryer, selected toiletries, Canal + with 3 additional CanalSat channels, safety box, Wi-Fi internet access, air conditioning, telephone, 32 - LCD TV 42 inches with cable channels, and a welcome tray. Room service is also available.