Barru Regency is a regency of South Sulawesi, Indonesia.  Who knows that Barru has such a cool beach tour. This year I spent my vacation with my big family in Barru. They recommended me to visit some culinary tour in Barru City. Of course, I apreciated the idea. At 3 pm in the third day after Idl Fitr we went to Barru City by my bountiful neighbour car. Haha. The tour was Oyster culinary. Hm, don't think that I mentioned a sweet cuisine of oyster with some lemon and ices on the luxury plate. Than don't think that I meant a fresh cuisine of oyster with a disgusting mucous. Okh! Stop it! Well for the Oyster culinary that I meant was really traditional manner of tasting oyster without slimy oyster that you imagined. Really traditional I shout it! The place is in Lembae which is 3 km from Barru City. Before we arrived there, we have seen Ujung Batu Beach the well-known one there. And because that time the beach was really crowded than we continued to Lembae. First, when you arrive in Lembae, you will find a traditional house with many visitors. Yeah, the visitors is customers. In the yard of traditional house there are some firebugs. And it seems is like they burn black stones. I said, 'Weird...' you will say so if you never continue reading this posting. Hehe! My kind neighbour car stopped in a place with many coconut trees. What a nice place! They have white sand plus coconut trees plus traditional house. We sat in 'bale-bale' and I saw one of my family went somewhere. I was curious and walked after him. Then you know, I saw three women dragging out something in the side of  the beach. Well you can say they picked the oysters.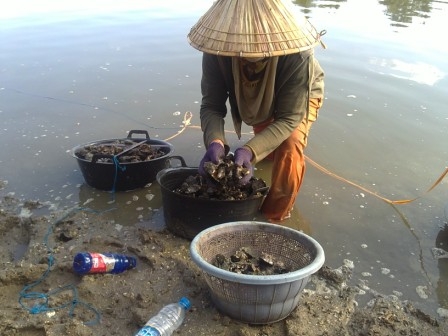 I know the oyster lives with patch on the stone. But, that was my first time seeing them by my own eyes. Hm, 'How could I will eat something like this ridiculus stone!' that was what I thought.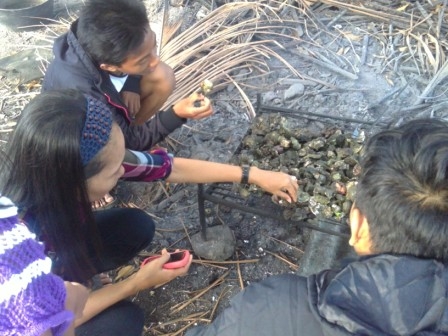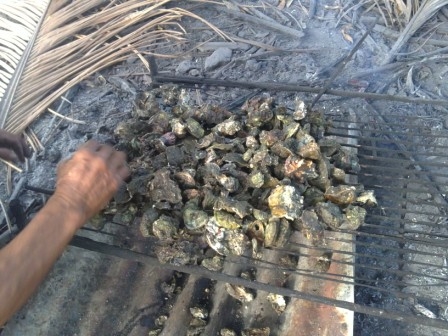 After got the oyster, they have burnt them. Just about 15 minutes left a basin full of black stones a.k.a. oysters curried to our place.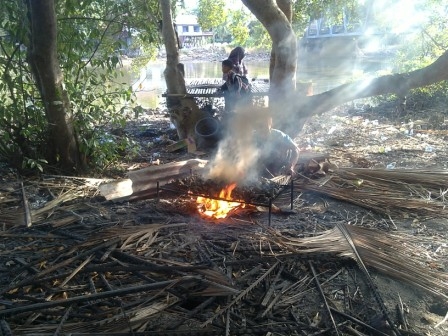 Wow, the owner not only presented some weird stones, but also some real stones and the hammers plus rice, plates, and homemade chillies. My cousin showed us how to eat the oysters. He picked one, put on the real stone, than crushed it with the hammer! Wow, a little piece of oyster, I saw it! He continued with took the oyster, immersed to the chillies, and ate it with the rice. Hm, looked simple and....um..how to explain it? I guess my parasympathetic in my mouth was getting its way. Haha!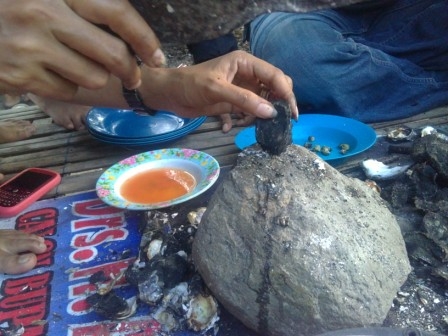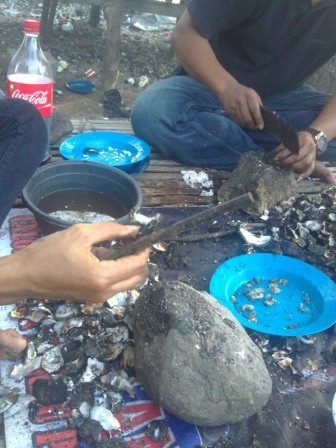 Well, we have never thought that we will ended up so full with two basins! And it just cost Rp50.000!! Wow how cheap! Sometimes the oyster we got was juicy, sometimes it was burnt, but both were delicious!! I will never ever ever just pass this chance again! Next vacations probably!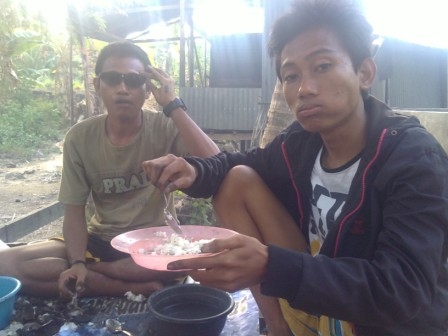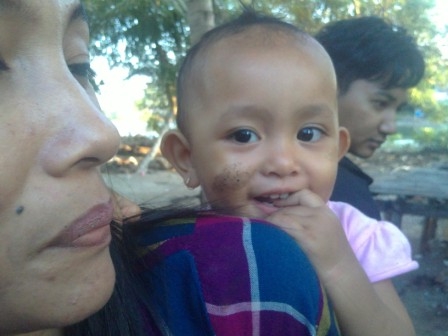 Than, our last day in Barru just ended with this beautiful scene at Ujung Batu Beach, Barru. What a lovely day! I love spent my time with my family, but it doesn't mean that i don't want spend it with my relation too.. :) I hope you guys just pretend to go or just stop by there. I REALLY RECOMMENDED LEMBAE BARRU AS WELL!!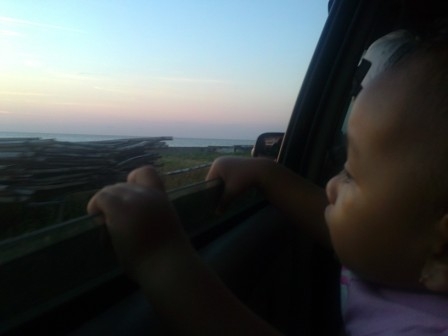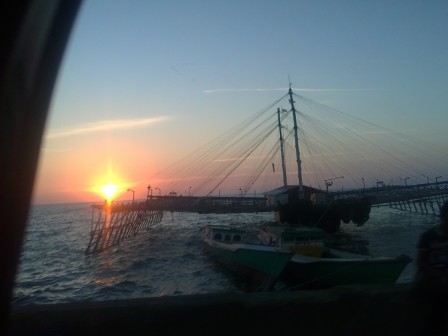 P.s. i was being careless because of my joy, then this will be happen to you guys if you did the same.
VIDEO PILIHAN