Busy scheduling results in YG unable to attend MAMA 2016
Nearing the end of every year the MAMA awards are the climax of Korean Kpop showcasing the best of music over the year, featuring guest artists from around the world. Among the awards are for best artist, rookie of the year, best music video, best international artist and so on. This year, The MAMA 2016 will be held in Hong Kong on the 2nd of December. The MAMA awards are one of the biggest and most prestigious South Korean organized events and YG is calling in the towel.
YG entertainment is unable to attend the MAMA awards this year. The reasoning behind this, as YG explained, is due to scheduling issues. BIGBANG are touring in Japan on the same date as MAMA and are preparing to release MADE the full album on their 10th anniversary since their debut on the 12th. All this is preparations before T.O.P leaves for military service and BIGBANG momentarily breaks up.
YG are also busy preparing for BLACKPINK, PSY, newly signed SECHKIES and other artists who are due for comebacks this December and attending the 3 day MAMA event was simply deemed too hectic. Even if YG does choose to attend, realistically the only artist to get an award is BLACKPINK for best new female group to which they are currently leading in terms of online votes but lack a physical album thus lowering their overall score.
This is big disappointment due to the fact that BIGBANG and 2Ne1's performances have always been top notch. 2014 had the topless Taeyang and GD duo with singles Good Boy and Fantastic Baby. BIGBANG had this aura when they performed and sometimes lingered offstage during a performance and into the other groups booths doing corny stuff.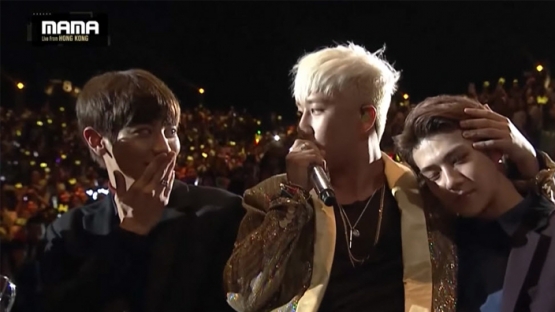 pic from www.sbs.com.au sorry admin
 This year's MAMA feels like a gaping hole, but far from becoming a disaster. International rising star BTS will be performing along with EXO, Twice, GOT7 as well as other surprises in store.
Taehyun Leaves Winner, 2Ne1 Disbands
Netizens are coming up with different theories to why YG is boycotting the MAMA and are going so far as to linking the YG director to the President Park scandal as a reason to why YG is trying to lay low. Or that BLACKPINK isn't getting their rookie award due to fear of crazy 2Ne1 fans that are putting BLACKPINK responsible for their disbandment.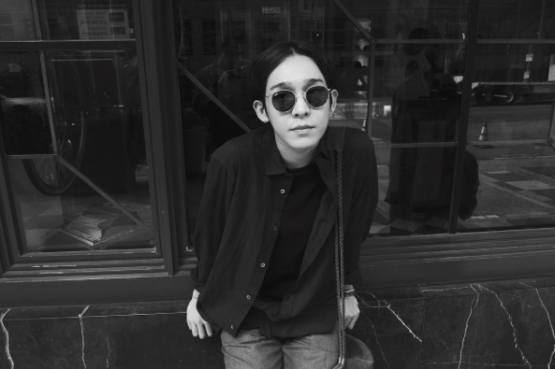 pic from soompi.com
YG Entertainment is currently getting a lot of heat from the media after kicking Nam Taehyun from WINNER due to his mental health issues. WINNER has been delaying their comeback due to TaeHyun's mental condition and planned to wait it out but after further delay, YG not only dropped Taehyun from WINNER but from YG entirely. This caused an uproar from the fans, stating WINNER will never be the same without their lead singer. 2Ne1's disband only added fuel to the flame. YG announced they were not renewing 2ne1's contract a week ago.
BLACKPINK return from Running Man filming
Despite not being able to attend the MAMA awards, BLACKPINK have recently finished filming for the variety show Running Man. After releasing 4 singles in 4 months the group definitely need a break from the studio and what better way to do so than an outdoor variety show.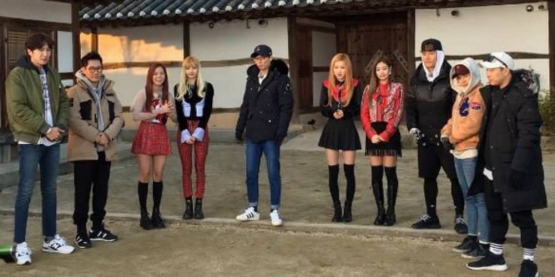 allkpop.com
The rookie group has been seeing nothing but success ever since their debut 4 months ago. Their singles BOOMBAYAH, Whistle and Playing with Fire have topped music charts internationally. At first glance it's obvious to see they're slightly awkward and are not used to the interviews and media exposure but as time goes on and with more variety shows and appearances it'll come naturally.