(I don't think it's too late to share my selvedge jeans' journey. Thank you,Warpweft, for helping me fulfill my dream.)
It took years for to dream of and months to collect the money for a selvedge jeans. Since high school, I've always wanted to possess one; my friends looked cool every time they wore it. I thought if I ever had one desire---something I barely did---I would go shop this kind of trousers. Wearing it would be like you were ready to wander off this amazing world. But back then, it wasn't affordable for me so I felt I should wait for the right time.
                Years passed. Now I worked. I opened an opportunity to purchase a selvedge jeans. Unfortunately, some decisions popped up: would my mom abuse it by washing the jeans without me knowing it and scratching all over the spots I wished she hadn't? Or was this what I needed necessarily? My partner always urged me to buy something I needed instead of the one I desired. I'd been confused about it, but now I made up my mind that acquiring it was something I did need.
                Now that I had decided, it was time to choose what jeans I should have. One friend suggested me buy Warpweft EX-101. I could gather that it was one of Indonesians' finest. Even though they've been established for not a long time, the purpose they had got me. The details they advertised amused me. The material they chose was astonishing: the Japanese-wayquill. The patch, arc, selvedge weave and chain stitch were awesome. "Now it's time," I'd say.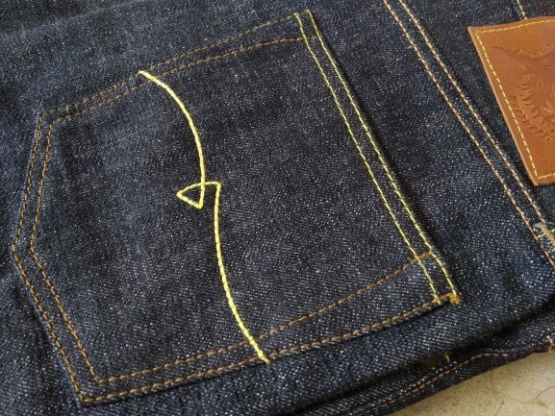 img-20190511-153740-copy-5cd818c795760e36a166fb22.jpg
Theappearance of Warpweft EX-101
                The jeans arrived three days after I was done with the purchasing. EX-101 was 15 oz., so it was quite light. The price was rather enormous, though; but I've managed to save some. It was no big deal now. I was satisfied---with such imported quality, it was still a bargain however. My first problem as a first-timer was I couldn't get in my legs. I never imagined it was that hard to put them into this jeans. I was so pre-cautioned that I had to learn how to take care of it by watching some tutorial videos. I was happy I could have such a brave jeans. With my job scope, I needed a trousers that's endurable through all the circumstances (I wish it were able to resist of acid water!).
                Eventually I am ready to jump off the journey with Warpweft EX-101. This exquisite jeans is the first time I feel my desire meets my necessary. Look forward to more adventures with you!*
Regards,
MAM
12th May, 2019