Living room is one of the important parts of any hous. The design of living room reflects the owner's artistic taste. It defines whether you have a champagne taste or a canned beer taste. This is why the living room is on top of the list when redecorating a house or an apartment.
If luxurious look is what you're aiming, then you have to keep in mind that "luxury" doesn't necessarily have to be synonymous with "over the top". Sometimes minimalism gives you a timeless style that would impress your guests. Listed down are several practical tips on how to style your living room with a luxurious touch: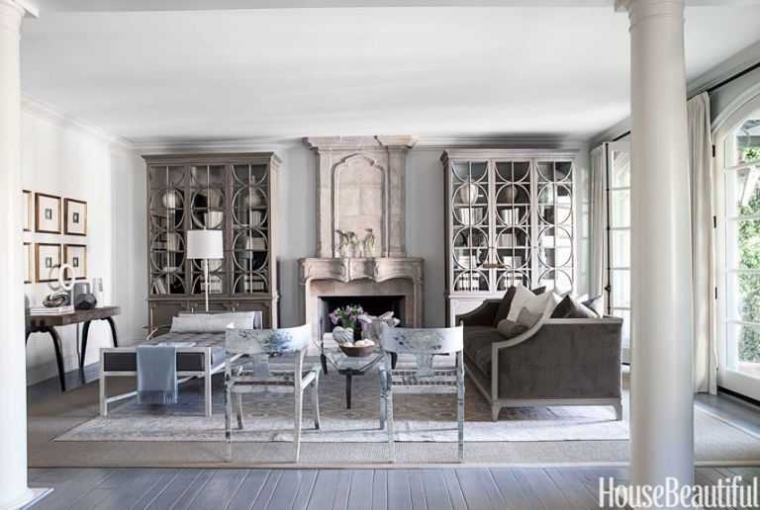 Source : https://www.housebeautiful.com/design-inspiration/house-tours/g1482/mary-mcdonald-house-0913/?slide=1
Simplify Your Styling
Keeping it simple, neat and organized is way more luxurious than putting so many bulky and over-accessorized furniture in your living room. On the contrary, a cluttered place will make your living room look messier, rather than chic and sophisticated. Only keep pieces that have sentimental value for you.
Play with Pattern and Texture
Give your room a luxurious and classy look by investing in pillows and other luxurious textiles that can be applied on couches, curtains, rugs or cushions. Use the larger rug to give a grandeur ambiance and give the room an expensive feel.
Create A Focal Point
What's a focal point? That fancy singular spot where your eye is immediately drawn upon entering. The easiest way to pick a focal point is by highlighting an existing architectural detail. Like a large window where tons of natural light came in, you can add a dramatic drape of the curtain that touches your marble floor. Or, a sparkly chandelier at the center of your ceiling. 
Another way is to add one big art piece or a giant standing lamp at the corner of your room. The bigger the artwork, the better! Series of canvases give a gallery-like ambiance in your living room.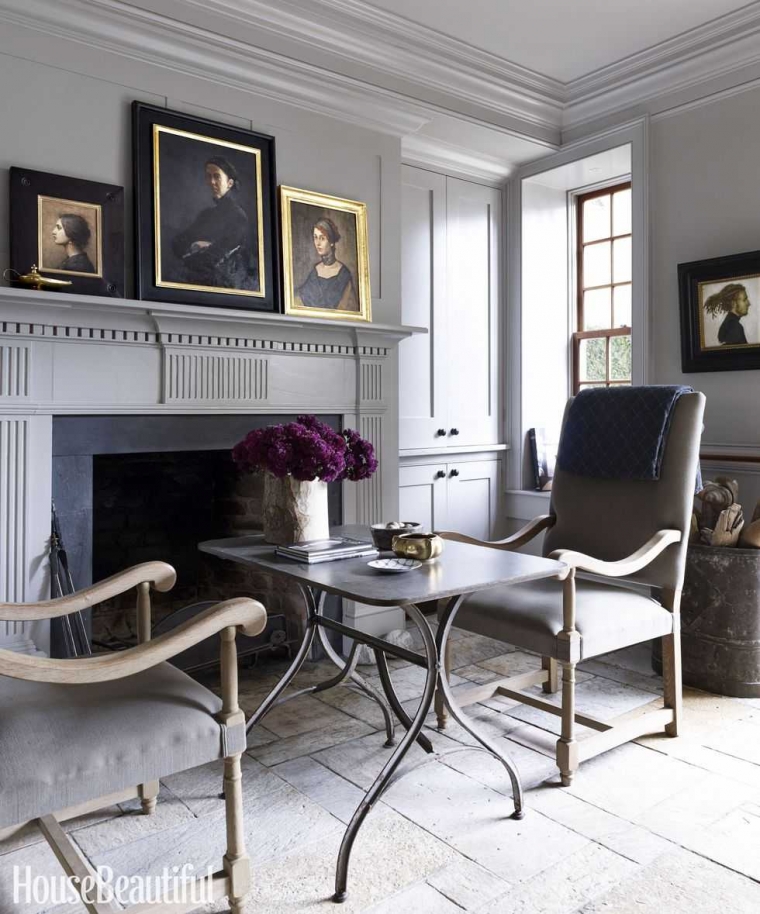 Source : https://www.housebeautiful.com/design-inspiration/house-tours/g3558/jill-sharp-weeks-charleston-rental-tour/?slide=2
Add Antique Charms & Metallic Accessories
Choose one or two antiques to add a unique feeling in the midst of your modern decor. Be careful not to put too many antique charms which may overshadow your other furniture. Also, add some shine from anything gold, bronze or silver that can add luxury to your room.
VIDEO PILIHAN