Feminism became one of  the topic of conversation in our last filmology class. Interesting, yet frustating when we talk in Indonesia's context. 
Any idea about feminism?
About Indonesia and Feminism
The awareness about "feminism" was spearheaded by a philosopher, Mary Wollstonecraft through a book called "A Vindication of the Rights of Woman" (1972). It mostly talks about equality of rights between men and women. The word "feminism" itself appeared around 1837, by Charles Fourier, a French socialist activist. 
Feminism came from Latin word, "femina" that literally means women, and further, having the qualities of women. After that, the "feminism" word replaced "womanism". Jenainati and Groves thought feminism is a form of effort to end oppression of women. It oftenly linked with "emancipation", gender equality, and so on. 
In Indonesia, it's always been interesting talking about feminism. Why? Because Indonesia is actually a country that adheres to a patriarchal culture. 180 degrees opposite with feminism. When we try to speak vocally about this issue, it will be difficult because it's a part of the culture. We have to contrary, or simply face tons of people who embraced this for years. Sometimes without knowing the essence or just go with the flow. 
existential, postmodern, multicultural, also ecofeminism. 
Marlina and The Murderer in Four Acts (2017) 
It's the trailer of the famous Marlina. This Indonesia's 2017 film directed by Mouly Surya implicitly discusses feminism and women empowerment. Long story short, Marlina who lives in Sumba stands against Markus and his gang, who try to rob her house, and all at once, doing indecent things to Marlina. But, Marlina bravely and cleverly, making ways to defeat them all. 
In FFI or Festival Film Indonesia in 2018, this film brought home 10 trophies. Which 3 of them constitute the three main categories. They are Best Director, Best Female Lead, and Best Feature-Length Film.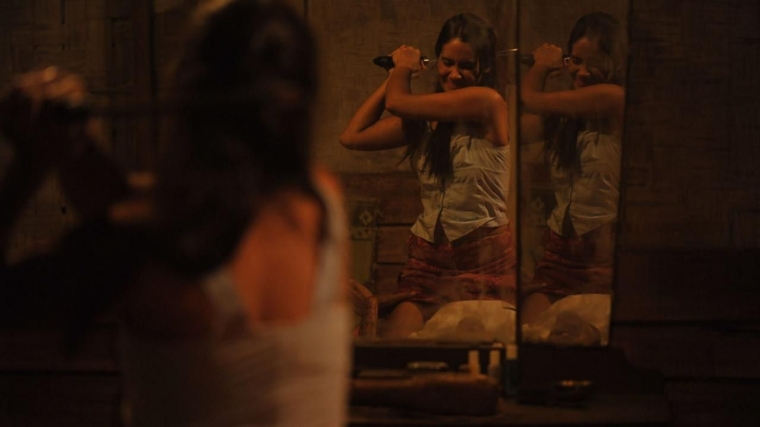 One of the scene in the film via Google. 
This film that got 7.0/10 score from IMdB, represents Indonesia's women, who oftenly downtrodden and stuck in situations that are harmful for themselves. But all women mostly do, is just surrender because they can do nothing, and have no power, especially in this whole patriarchal country. The culture and society won't take any risk to this poor human called women. 
VIDEO PILIHAN