New Delhi - Thursday, April 12th 2012 at 11:00am until 5:30pm there will be Anand Krishna's book launch: "The Hanuman Factor: Life Lessons from the Most Successful Spiritual CEO" (Indian Edition published by Global Vision Press).
It will be held during the GURU SANGAMAM Convention at Thyagaraj Sporting Complex Convention Hall, New Delhi (India). In the Presence of 100+ Gurus/Masters/Acharyas from All Major Lineages.
Anand Krishna is an author of more than 140 books in Indonesian and English. He is also known as a Spiritual Activist, Humanist and Interfaith Figure. HIS VISION: One Earth, One Sky, One Humankind - HIS MISSION: Promotion of such Universal Values as Peace, Love, and Harmony.
[caption id="attachment_171100" align="alignright" width="300" caption="Anand Krishna, this pictures was taken by Prabu Dennaga"]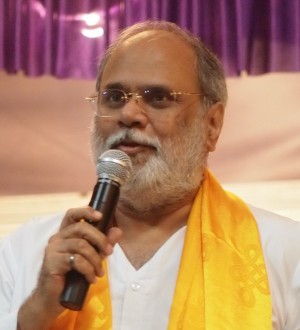 13341340341027290845
[/caption]
Anand Krishna is the Founder of Anand Ashram Foundation (Est January 1991). This holistic health and meditation center has already affiliated with UNDPI since December 2006. For more on him, please visit: www.anandkrishna.org
Here is the Exerpted from a Personal Letter to Anand Krishna from Swami Chidanand Saraswatiji:
"Your attendance at this meeting of the Confederation of the leaders of the indigenous spiritual traditions of India will be a great asset.
"We are so glad you will attend . It is crucial, particularly in today's time, for the spiritual leaders… to come together on one platform."
Swami Chidanand Saraswatiji
General Secretary: Guru Sangamam
Founder Parmarth Niketan, Rishikesh (Himalayas), Uttarakhad
Swami Chidanand Saraswatiji (called Pujya Swamiji or Pujya Muniji by disciples), is the President and spiritual head of the Parmarth Niketan Ashram in Rishikesh, India, one of India's largest and most renowned spiritual institutions. He is also the founder and spiritual head of the Hindu Jain Temple in Pittsburgh, PA.
In 1969, he came to Parmarth Niketan and took Sanyas diksha from Swami Dharmanand Saraswati. Since 1986, He has served as the President and spiritual head of Parmarth Niketan, visionary and divine guide.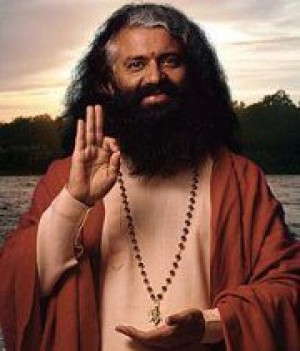 1334134364198553818
Unity, harmony, and the belief in infinite paths to God are the foundation of Pujya Swamiji's "religion." Pujya Swamiji is the President and Spiritual Head of Parmarth Niketan Ashram in Rishikesh, one of India's spiritual institutions.
He is also the founder and the spiritual head of the first Hindu-Jain Temple in America. Pujya Swamiji is also the founder and inspiration behind many other temples in the USA, Canada, Europe and Australia.
Source: http://en.wikipedia.org/wiki/Swami_Chidanand_Saraswati
Reporter: Nugroho Angkasa and Rahayuning Harny