Venice, Freezing February 2012, Cold but Happy Snapping
25 Mei 2012 16:36:49
Diperbarui: 25 Juni 2015 04:47:55
Dibaca :
Komentar :
Nilai :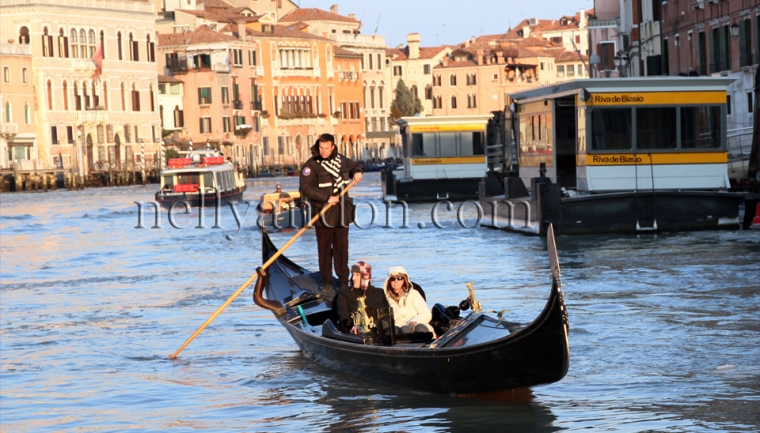 1337963734941056534
The Gondola ride in Venice, Italy
You probably have heard of Venice,a city apparently founded 1500 years ago, for sure long before Indonesia was born.A according to an online source Venice is linked by a series of over 150 canals and 400 bridges.....good grief...that many. I only passed about 50 of them in my 3 day visit. A friend and I visited the place during the coldest part of this year (2012), February 6th, to be précised. The canals were frozen and the air was so crisp and freezing, I felt that any part my uncovered body bits was going to just flicked off if I wasn't careful, it was freeeeeezzzziiiing.
We spent most of the waking hours walking around the city crossing one bridge to the next, and spent an awful long time hanging around San Marco, taking pictures from every direction.It was fairly uncomfortable, wearing those enormously thick gloves and trying to click the camera's shutter button at the same time. Oh boy...that was a miserable task, but managed to capture some amazing pictures from this visit. Phew!!
I am not much of a historian, so I am not confident enough to share what I know on this city historically, but if you need to know more about history of Venice, dating back to the beginning (well .....1500 years ago), do Google it, there are plenty of sources that would tell you amazing stories about this place.
I have to admit that Venice must be one of the most popular City in the world, even though the winter was so freezing, they were many visitors to this when I was there. Be warned that the city is quiet expensive, even for Londoners can be pretty expensive.Sadly there are not many public spaces where you can rest once your legs gone jelly, but a few churches open to the public, but you can't chat there.The only option to rest is to stop in any cafe, have a cup of cappuccino or a glass of wine and just chill out.
The Italian tourist board is fairly organised and you can get all the necessary information on the city at the tourist information centres. River buses are easy to board, but these are not very cheap, but private taxis of course would be more expensive.
I enjoyed Venice tremendously, but certainly won't go back there during the cold season, I found it hard to cope with the icy condition. The best time to visit Venice would be around April, May, September & October as June, July, August would be too hot and November to March would be too cold. Its climate is probably a bit like New York's temperature, blue sky and cold win from the sea, contribute to the low temperature in the winter time.
Enjoy Venice, is a lot to see and to eat.
To see all my photos of Venice, please visit my album:
http://nellyandon.com/2012/05/14/venice-freezing-february-2012-cold-but-happy-snapping/

I am a freelance photographer and a multimedia consultant, a crazy traveler and a mad gardener. I am also a mum, a house wife and a social worker. I would like to be many more things in in this world but sadly we only have 24 hrs in a day, not enough hrs to do many more things. :).
Selengkapnya...
KOMPASIANA ADALAH MEDIA WARGA, SETIAP KONTEN DIBUAT OLEH DAN MENJADI TANGGUNGJAWAB PENULIS.